LECTURE CANCELLED
Tuesday 15th November 2022 at 6.30 pm
Dr Lynne Walker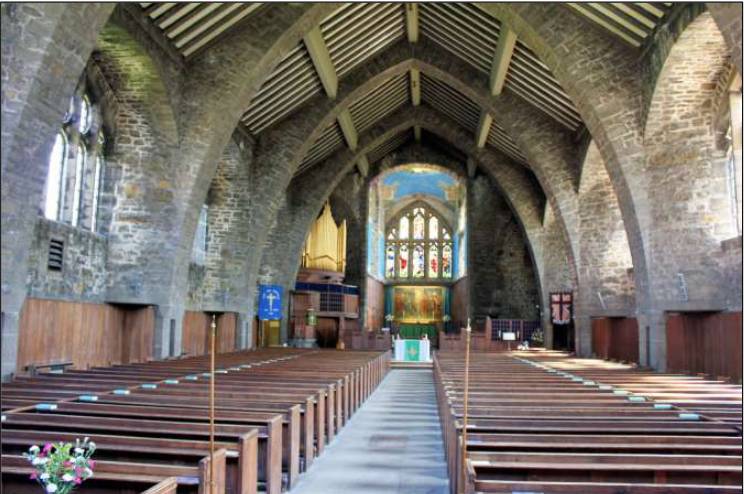 We very much regret that we have been forced to cancell this event.
The fundamental purpose of the event was to have a lecture on E.S. Prior within the splendid building for which this Arts & Crafts architect is best known.
Sadly, Dr Lynne Walker is suffering from complications arising from injuries received when she was knocked over some weeks ago. She thought she had recovered, but over the last few days has had a relapse, and on doctor's orders has had to withdraw.
It has not proved possible to organise a suitable date or venue with an alternative speaker. We will be in touch with members who had already booked for the wvent, to arrange refunds.
* * *
It was Prior's conviction, as a luminary of the arts and crafts movement, that architecture should be guided by a simple design logic and the celebration of materials and workmanship. Lynne will talk us through the development of the theory, design movement and personalities that came together to construct one of the architecturally most interesting and successful churches of its date in England.
Dr Lynne Walker is a Senior Research Fellow at the Institute of Historical Research, London, an Honorary Fellow of the Royal Institute of British Architects and sits on the editorial advisory board of The Bloomsbury Global Encyclopaedia of Women in Architecture, 1960-2015. Following an undergraduate degree in Art History in the USA she developed an interest in Architectural History from reading Pevsner. This led to a PhD supervised by Pevsner at Birkbeck. Lynne has a great affection for the north east having taught at Northumbria University in the 1980s, collaborating with Tom Faulkner and Peter Willis.
This was to be our pre-Christmas social event: the lecture combined with drinks and a buffet.
Booking form: as circulated to members (PDF).