2013 AGM
Held at Shepherds Dene
Saturday 4th May 2013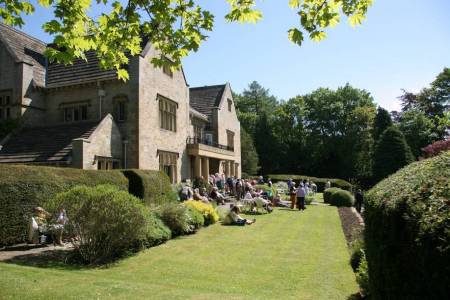 ANNUAL GENERAL MEETING
Held at
SHEPHERDS DENE
Shepherds Dene, Riding Mill, Northumberland, NE44 6AF
Saturday 4th May 2013
PROGRAMME: 2.00pm Arrival and tour of the building. 3.00pm AGM business. 4.00pm Afternoon tea. 5.00pm Depart.
Agenda Minutes of the 2012 AGM
Attendance at the AGM is free of charge. Tickets for the optional refreshments £7.00.
Tickets for a return trip by coach from Newcastle Central Station £10.00. (dep. 1.15pm ret.5.45pm).
This 'Arts and Crafts' house is set in wonderful gardens and was built for D.S. Marjoribanks Esq during 1906. The property was sold in 1921 to Mr G.S. Newall and renamed 'Shepherds Dene'. The house may have been used for evacuees during the war and possibly also as a convalescent home. In 1946 Mr G.S. Newall gave the house to the Diocese of Newcastle and it is now used as a retreat and conference centre. Grace McCombie, who has carried out detailed research on the building's history, gave us a short talk; she updated us on her latest researches to find the name of the architect who designed it.
Car parking available in the grounds of the building.
Members should have received a booking form in the post or by e-mail; or you can download the booking form as a PDF document here.
For further information, please call 0191 265 6391 evenings or e-mail: .