A Way of Recording Cities:
The Work of the Survey of London, 1894 - 2013
Tuesday 16th April 2013
Andrew Saint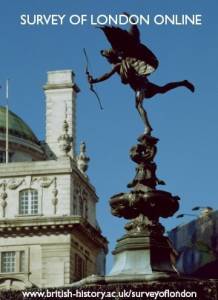 Andrew Saint is the General Editor of the Survey of London.
Over a hundred years since it was started by C. R. Ashbee in the 1890s, the Survey of London is still going strong. The talk suggested that beyond the considerable feat of survival in ever-changing political and urban circumstances, the Survey continues to help set the agenda for writing about cities by marrying meticulous recording of buildings with asustained curiosity about the human beings who make them.
In the digital age, the series' evolving traditions and methods offer a precedent for new ways in which history can be written in other British cities and beyond.