From Bishop Auckland to Brisbane & Brisbane
The fascinating story of Frosterley marble
Tuesday 14th March 2023, 7.00 pm
Paul Frodsham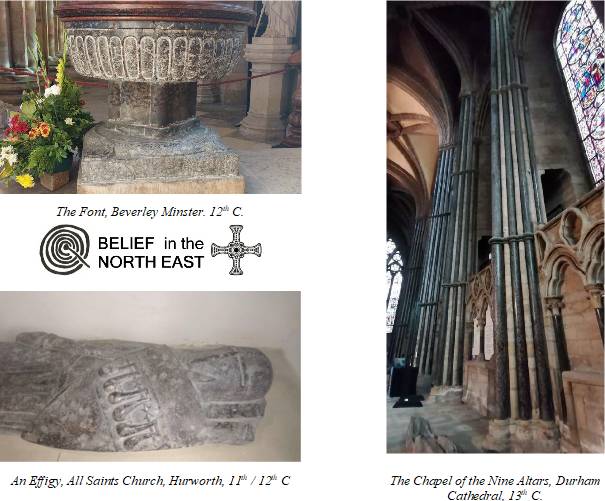 This lecture told the little-known but intriguing story of Frosterley marble, from the twelfth century to the twentieth.
When polished, this distinctive carboniferous limestone takes on the appearance of an ornamental marble, with contrasting white fossil corals set within a black matrix. Quarried only in the vicinity of Frosterley (Weardale), in medieval times it was used for columns, fonts and grave slabs in many churches in County Durham and elsewhere. There is an intriguing link with Robert the Bruce who seems to have been particularly fond of it. After the arrival of the railways in the mid-19th century, Frosterley marble was used in churches and other buildings throughout Britain and as far afield as Bombay (Mumbai) and Brisbane.
Our lecturer, Paul Frodsham, who hails from Frosterley, is an independent archaeological consultant. He has more than 30 years of experience working in the Northumberland National Park and the North Pennines AONB, and has published numerous books and papers on various aspects of the archaeology of the North East. His main research interests are in prehistoric religion, but currently, as part of the Belief in the North East project, based at Durham University, he is leading a team of local volunteers in a survey to record examples of Frosterley marble throughout the region and elsewhere.
Adverse weather caused us to change our original plan, and to conduct this lecture by Zoom only. At the speakerís request the lecture was NOT recorded.