The Recovery of Wythenshawe Hall
Wednesday 16th March 2022
Neal Charlton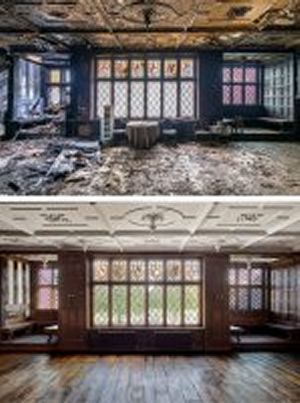 Wythenshawe Hall, on the southern outskirts of Manchester, is a grade II* timber-framed two-storey manor house with its core dating from 1540. Gifted to the City of Manchester in the 1920s, it served as a museum and art gallery until some ten years ago, when council cuts brought about closure followed by only occasional use. In March 2016 an arson attack left part of its upper floor and roof badly damaged.
Following a painstaking historically informed three-year project, the hall is now fully restored, with as much of its original fabric retained as possible, supplemented by sympathetic replacements and insertions.
Neal Charlton, conservation-accredited lead architect for the project within the Manchester firm of Buttress Architects, described the restoration and shared insights gained into the structure and history of the building.