An Acquaintance with Pevsner
Revising Pevsner's Yorkshire: North Riding
Wednesday 13th April 2022
Jane Grenville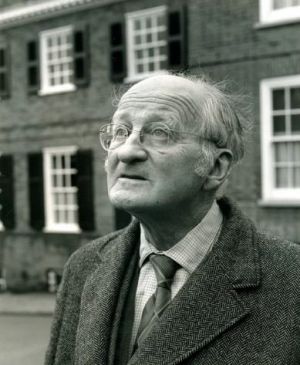 With his wife Lola as driver, Pevsner toured the North Riding in the summer of 1963 and loved everything about it - the buildings, the scenery and especially the people. The resulting volume was famously dedicated to 'those publicans and hoteliers…who provide me with a table ... to scribble on'.
Unlike others in the series, it did not undergo a thorough desk-top edit in the 70's or 80's, so Jane was commissioned to carry out the first comprehensive revision since 1966. In the course of her work she got to know the man - understanding his enthusiasms, his dislikes, and (by working out his routes) his curious omissions.
This lecture covered Pevsner's background and that of the Buildings of England series before going on to give a (necessarily selective) account of Jane's work of the past five years.