The Arts and Crafts Movement in the North East of England
Wednesday 20th November 2013
Wendy & Barry Armstrong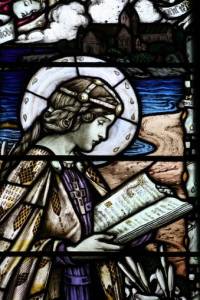 In 2005 the Armstrongs published The Arts and Crafts Movement in the North West of England, after which they set out to discover what could be found of the Movement in the North East.
Their lecture dealt with developments in the region between Berwick and Redcar and discussed the contributions made by local and metropolitan architects, artists, designers and craftsmen.
They also discussed the part played by the area's patrons, institutions and other organisations in nurturing a movement which they suggested had been hiding its light under a bushel.