The Conservation and Restoration of Stained Glass
Wednesday 23rd October 2013
Chris Chesney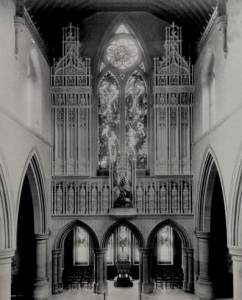 Iona Art Glass, established in 1986 and based in Warkworth, undertake the conservation and restoration of stained glass from medieval to modern.
Their particular specialisation is in 19th and 20th century works in listed buildings, from the smallest chapel to grand stately homes. All conservation work is carried out under the supervision of an accredited member of the Institute for Conservation working within the Corpus Vitrearum Guidelines for Glass Conservation.
They have worked throughout the United Kingdom but this talk will concentrate on the local examples of their work.