The Society was established in the 1970s. It aims to encourage the study and enjoyment of architecture, buildings, their contents and settings by organising lectures and visits. It usually holds its lectures in the Fine Art Lecture Theatre, Newcastle University, Newcastle upon Tyne. and enjoys a close association with the School of Architecture, Planning and Landscape of Newcastle University. (Read our constitution, revised October 2018).
Christmas Event at Trinity House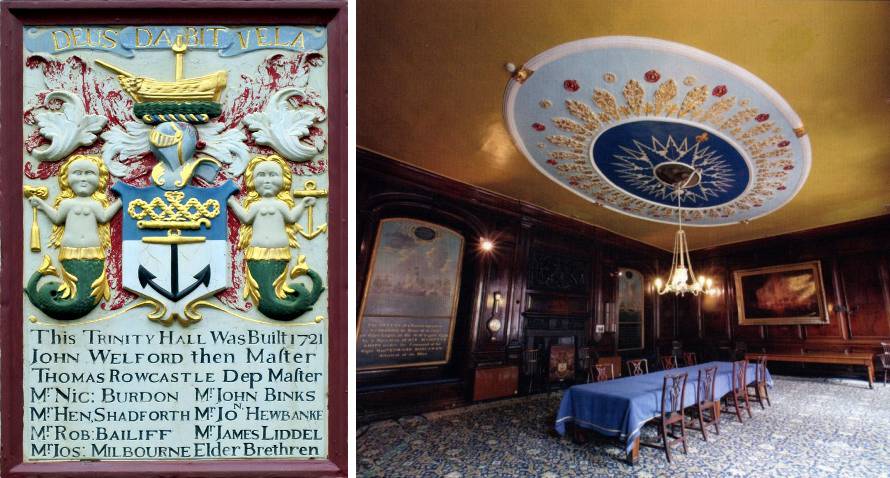 Our pre-Christmas event this year will be held in the multi-layered historical context of Trinity House, Newcastle. Even those of us who have visited this complex before will undoubtedly learn something new about the buildings and their contents as we are shown around in specialist guided tours.
These will be followed by a seasonal buffet, provided by Boldon Farmhouse Pantry (who also catered our AGM back in May). This will be in the Banqueting Hall, accompanied by mulled wine (sober alternatives available).
The evening will be rounded off with a short but no doubt humiliating art and architecture quiz devised by one of our committee members.
More details of our Christmas Event.