Distinction on the Cheap:
John Vanbrugh and the Fine Art of Client Management
CANCELLED
Professor Christine Stevenson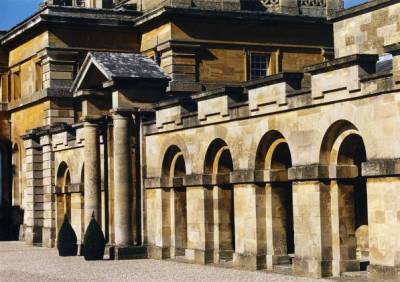 In the light of concerns over the spread of COVID-19, the committee decided to cancel this lecture by Professor Christine Stevenson, scheduled for Wednesday 1st April. We will be making provisional arrangements for the 2020/21 lecture season commencing in October, which will, we hope, include this lecture.
The houses designed by John Vanbrugh, including Seaton Delaval Hall (begun in 1718), are remarkable for their bold forms and unorthodox ornament.
Yet in one respect Vanbrugh's work was supremely delicate: the way in which he persuaded clients that boldness and unorthodoxy were the most economical routes to displays appropriate to status. His arguments are gossipy, funny, and often untrustworthy; they also offer us a fascinating insight into the complicated social relations at play on the early eighteenth-century building site.
Christine Stevenson is Professor of Early Modern Art and Architecture at the Courtauld Institute of Art.