The Society was established in the 1970s. It aims to encourage the study and enjoyment of architecture, buildings, their contents and settings by organising lectures and visits. It usually holds its lectures in the Fine Art Lecture Theatre, Newcastle University, Newcastle upon Tyne. and enjoys a close association with the School of Architecture, Planning and Landscape of Newcastle University. (Read our constitution, revised October 2018).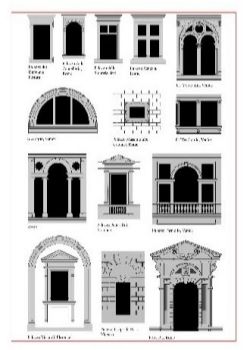 Reinventing the Window
Our February meeting sees the return of a former member of NAHS, now relocated to Manchester. Hentie Louw's academic research spans the fields of architectural/constructional history and material culture studies. His current research project is a monograph which attempts to construct an over-arching narrative charting the development of classical window types in Northern Europe over a period of three centuries, comparing and contrasting the responses of different building cultures to the challenges posed by a new stylistic convention.
Full details of our February event.
Note: The Zoom address for meetings is sent to members ahead of the meeting. If you do not receive the circular into your inbox, please look in your Junk or Quarantine files in good time before the lecture, and e-mail - we will then be able to send out the Zoom address again.