The Society was established in the 1970s. It aims to encourage the study and enjoyment of architecture, buildings, their contents and settings by organising lectures and visits. It usually holds its lectures in the Fine Art Lecture Theatre, Newcastle University, Newcastle upon Tyne. and enjoys a close association with the School of Architecture, Planning and Landscape of Newcastle University. (Read our constitution, revised October 2018).
An Evening at Wallington Hall
Christmas Event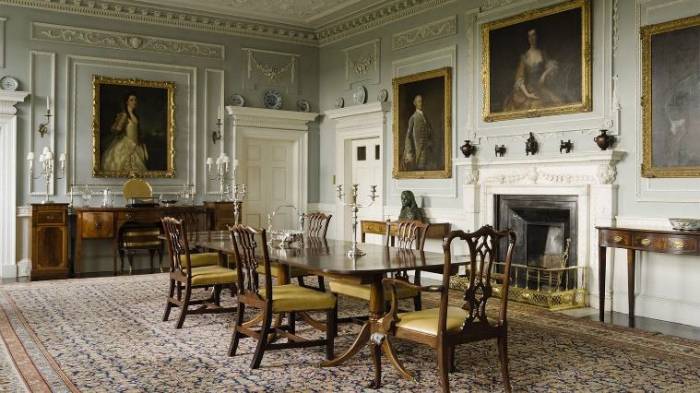 Our next event will be our Christmas party at Wallington Hall, on Tuesday 11 December: we will experience the house in the dark of a winter evening when it is dressed for Christmas. Our evening will take the usual format of talk and tour, and a buffet followed by an art and architecture quiz.
More information about our Christmas party, also available as a downloadable flyer (please note that bookings have now closed).
Plus, for next year's diary, some basic information about our Summer Away Days to County Down and South Belfast: the dates for this are Tuesday 2nd July to Friday 5th July. We will be staying in an award-winning, converted linen mill in the countryside near Downpatrick. Buildings to be visited in this 'Pale beyond the Pale' range from the Anglo-Norman castles and towers, mansions and churches, to buildings of the Queen's University of Belfast with Ireland's most modern library.