The Society was established in the 1970s. It aims to encourage the study and enjoyment of architecture, buildings, their contents and settings by organising lectures and visits. It usually holds its lectures in the Fine Art Lecture Theatre, Newcastle University, Newcastle upon Tyne. and enjoys a close association with the School of Architecture, Planning and Landscape of Newcastle University. (Read our constitution, revised October 2018).
Members' Evening of Short Talks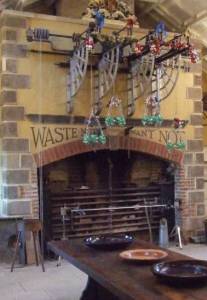 We will start the new year with an alternative to a full lecture, with which we experimented successfully last year. This evening is devoted to short talks giving members an opportunity to address favourite subjects, share enthusiasms, outline early research or simply fly architectural-historical kites.
So far topics range from the 18th century to our own times, from vernacular to highly formal and to the unexpected. If you have a concise tailpiece to get off your chest, it may still not be too late.
All meetings are held in the Fine Arts Lecture Theatre at Newcastle University, with refreshments available from 7.00, 7.30 for start of lecture. (how to find the venue).
Please note that all access is now via the disabled access door on the Kings Road side of the building.
Plus, for your new diary, some basic information about our Summer Away Days to County Down and South Belfast: the dates for this are Tuesday 2nd July to Friday 5th July. We will be staying in an award-winning, converted linen mill in the countryside near Downpatrick. Buildings to be visited in this 'Pale beyond the Pale' range from the Anglo-Norman castles and towers, mansions and churches, to buildings of the Queen's University of Belfast with Ireland's most modern library.