The Society was established in the 1970s. It aims to encourage the study and enjoyment of architecture, buildings, their contents and settings by organising lectures and visits. It usually holds its lectures in the Fine Art Lecture Theatre, Newcastle University, Newcastle upon Tyne. and enjoys a close association with the School of Architecture, Planning and Landscape of Newcastle University. (Read our constitution, revised October 2018).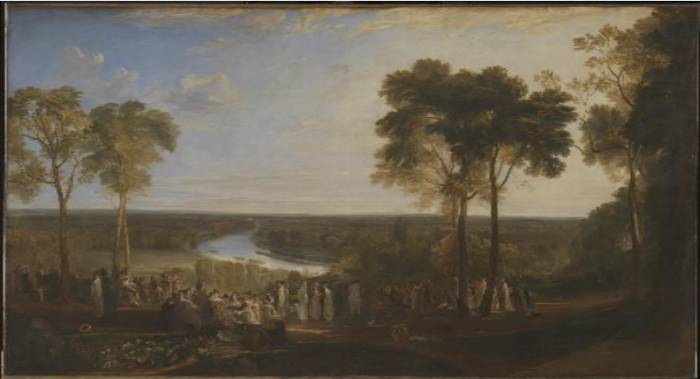 The Protected Vista
Our next lecture, on Wednesday 14 November (deferred from last year's programme), unpicks the history of the idea of the 'protected vista' in urban planning policy, in particular the protection of views of St. Paul's Cathedral, London and the celebrated view from Richmond Hill.
Lecturer Tom Brigden is currently working on a book project on the topic for the Royal Institute of British Architects. His research traces the origins of current policy in the eighteenth century aesthetic convention of the 'picturesque', via its various guises in landscape art, architecture, urban design and the 'townscape' movement of the 1960s.
More information about our November lecture.
Our full programme for 2018 - 19 is now available online.
All meetings are held in the Fine Arts Lecture Theatre at Newcastle University, with refreshments available from 7.00, 7.30 for start of lecture. (how to find the venue).
Please note that all access is now via the disabled access door on the Kings Road side of the building.