The Society was established in the 1970s. It aims to encourage the study and enjoyment of architecture, buildings, their contents and settings by organising lectures and visits. It usually holds its lectures in the Fine Art Lecture Theatre, Newcastle University, Newcastle upon Tyne. and enjoys a close association with the School of Architecture, Planning and Landscape of Newcastle University. (Read our constitution).
Summer trip to Essex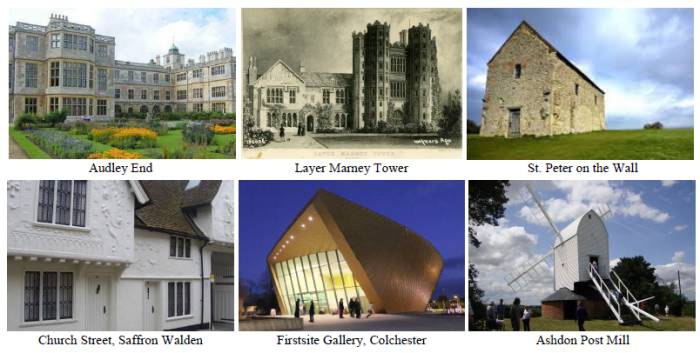 Our summer trip to Colchester and Essex in July completes the 2017 - 18 programme.
Our programme for 2018 - 19 is still being finalised, but you can put the first lecture date in your diary: 17 October. The Christmas party will be on 11 December.