The Society was established in the 1970s. It aims to encourage the study and enjoyment of architecture, buildings, their contents and settings by organising lectures and visits. It usually holds its lectures in the Fine Art Lecture Theatre, Newcastle University, Newcastle upon Tyne. and enjoys a close association with the School of Architecture, Planning and Landscape of Newcastle University. (Read our constitution, revised October 2018).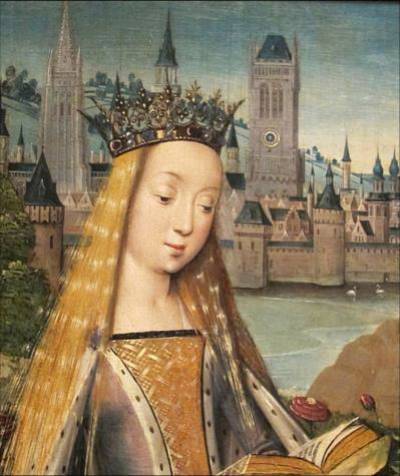 February lecture
Dr Gail-Nina Anderson, freelance lecturer in Art History and Literature, will be considering paintings of the 14th to 16th centuries, in which an increasing interest is accorded to a realistic depiction of architecture. This includes ideal cities, typical streets, fantastic structures, building works and identifiable edifices. What narrative and descriptive function do these play?
Join us on Wednesday 19 February to find out: full details of the meeting are here.
And while you are thinking, another request: each July we organise a three- or four-day trip to visit architecturally interesting buildings and landscapes. Do you have any ideas for places to visit next year? Could you to help organise a trip? Please contact the committee with any suggestions.
All meetings are held in the Fine Arts Lecture Theatre at Newcastle University, with refreshments available from 7.00, 7.30 for start of lecture. (how to find the venue).
Please note that all access is now via the disabled access door on the Kings Road side of the building.