An Evening at the Blackfriars Banquet Hall
Post-Christmas Event
Wednesday 8 January 2020
Dr Eric Cambridge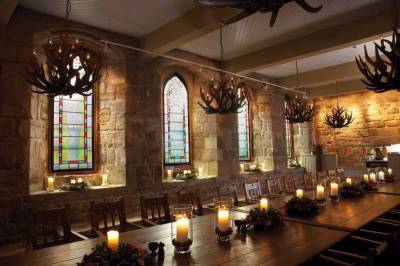 This year we rang the changes with a Post-Christmas party, and this was held at the Banquet Hall at Blackfriars Restaurant.
In 1239 the Dominicans arrived in Newcastle-upon-Tyne and settled in what is now called Friars Street, just within the old city walls. Royalty visited the medieval Blackfriars on several occasions, notably in 1334 when King Edward III of England and Edward Balliol of Scotland met there to sign the Treaty of Newcastle. In 1539 the priory was dissolved by Henry VIII.
Independent scholar Dr Eric Cambridge presented the latest findings of the archaeological research being carried out on the site of Blackfriars Monastery. After supper Dr Tom Yellowley set a challenging art and architecture quiz.
Download a copy of the flier circulated to members includes the booking form (for reference only) and details of the location.