Wren's Architectural Draughtsmanship
Wednesday 15 November 2017
Anthony Geraghty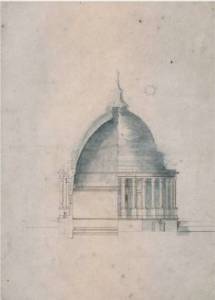 In this lecture, Professor Anthony Geraghty of York University introduced us to Sir Christopher Wren (1632-1723) and his team of assistants and draughtsmen.
He showed how Wren went about designing one of the largest cathedrals in Europe, fifty parish churches, numerous royal palaces, and much else besides.
Geraghty introduced us to Wren's architectural draughtsmanship, and showed us the different kinds of drawing that were made in the Wren office, including initial pencil sketches, highly finished presentation drawings, and drawings made for the craftsmen.
Anthony is the Chairman of the Society of Architectural Historians of Great Britain.