Alston Moor, Cumbria
Buildings in a North Pennines Landscape
Wednesday 15 March 2017
Lucy Jessop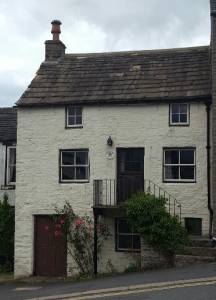 Alston Moor is a large rural parish in Cumbria which historically both depended upon and provided important services for the agricultural and mineral industries of the North Pennines. Much of the area's settlement is dispersed among hamlets and single farmsteads.
Isolated from major northern cities by the surrounding hills and moors, the parish's wild upland landscape provides a conditioning influence on a distinctive tradition of vernacular building types, ranging from the bastle to its later 18th- and 19th-century derivatives and 'mine shops' providing lodgings for miners close to their place of work. Lucy's lecture explored how houses of various types combine with a rich legacy of public and industrial buildings to create places of distinctive character.
Lucy studied at the Courtauld Institute and is a Senior Investigator for Historic England based in York.