Arts and Crafts Houses in the Lake District
Tuesday 16 February 2016
Esme Whittaker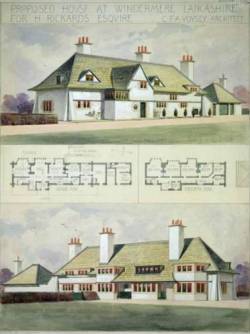 The lecture considered the relationship of the Lake District with the Arts and Crafts houses built there as this beautiful landscape became accessible as a weekend retreat for the great and good of the Victorian and Edwardian periods.
The lecture was based on a book jointly written by Esme and the late Matthew Hyde. The specially commissioned photographs showed the houses in their setting and the detail of their craftsmanship and artefacts.
Voysey and Baillie Scott are well known but there are a host of other remarkable buildings by lesser known architects.
Esme works for English Heritage and is the curator of Chiswick House and Marble Hill.