"The Planners Did Their Best"
John Betjeman and the use of film as architectural propaganda
Wednesday 15th April 2015
Mark Tewdwr-Jones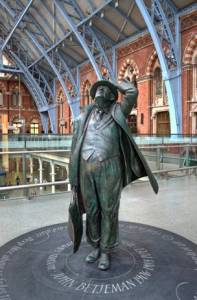 The development of planning and architecture in the 20th century was characterized by the ascendancy of a professional elite who possessed vision and rationality to bring about radical change. At the same time, the introduction of early television in Britain enabled the arts and factual programmes to be communicated to a wider audience.
As a skilful player of television and someone who was totally at ease in front of the camera, Betjeman turned many of his television broadcasts into personal statements against those issues he perceived as threatening Britain, and against those in charge of modernising the state.