Demolishing Whitehall
Tuesday 15th January 2013
Adam Sharr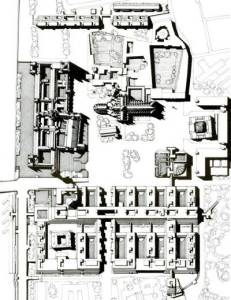 In 1965, architect Leslie Martin submitted a report to Harold Wilson's Labour administration, proposing the wholesale demolition and reconstruction of a large part of Whitehall.
London was still reeling from war damage, Whitehall's 18th and 19th century palaces stood then as the patched-up centre of a faded empire. Martin's project proposed replacing these with a ziggurat section megastructure spanning roads into Parliament Square, re-framing the Houses of Parliament and Westminster Abbey.
Adam Sharr is Professor of Architecture at Newcastle University.