W.H. Knowles F.R.I.B.A. Architect and Antiquary
The Methodist Church, St George's Terrace, Jesmond
Tuesday 6th December 2011
Christmas Lecture by Dr Michael Johnson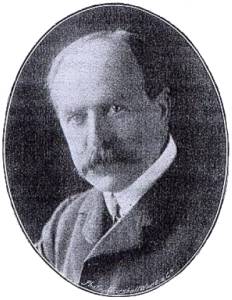 Dr Michael Johnson is an architectural historian with a particular interest in the North East of England. He received his PhD from Northumbria University in 2009 with a thesis entitled Architectural Taste and Patronage in Newcastle Upon Tyne, 1870 - 1914. He has taught the history of design at Northumbria and Sunderland Universities, and currently contributes to modules at the Centre for Combined Honours at Newcastle University. He also works for the local history group Sunderland Heritage Quarter, which aims to regenerate the historic East End of Sunderland.
Members of the Church will give us a short 'talk and tour' of the church building and W H Knowles' involvement in its design and construction will be explained during the evening.
The evening will include a buffet, non-alcoholic beverages (as this is a Methodist Church), and Tom Yellowley's ever popular quiz.
Tickets by prior arrangement only: £12.50 per head
Please apply not later than Wednesday 30th November, to: Ian Wells