An Evening at Wallington Hall
Christmas Event
Tuesday 11 December 2018
Organiser: Hugh Dixon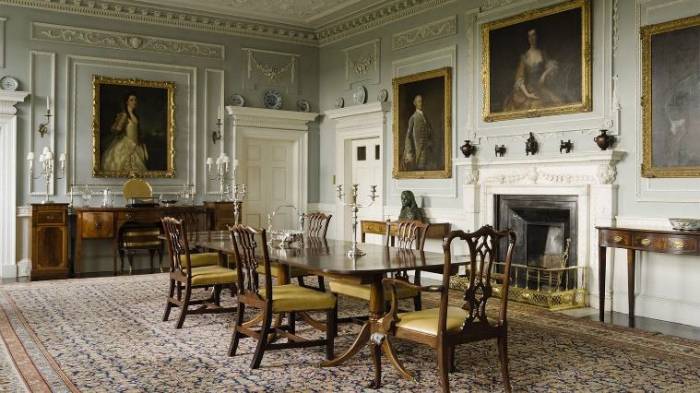 Our evening will take the usual format of talk and tour, and a buffet followed by an art and architecture quiz.
The Christmas party will be at Wallington Hall, through the kindness of Lloyd Langley, House and Collections Manager, and the National Trust team. We will experience the house in the dark of a winter evening when it is dressed for Christmas.
Lloyd, Hugh Dixon (committee member and former NT Curator), and Robin Dower (whose grandfather, Sir Charles Trevelyan, donated Wallington to the Trust fifty years ago), will lead tours and show items from the house's drawing collection, and talk about these and related research currently being undertaken. After supper Dr Tom Yellowley will set a quiz.
Numbers are limited to 40: please submit your booking no later than Tuesday 4th December 2018 (booking form in PDF format).
House Tickets: £15. Return Coach Tickets from Newcastle: £10.